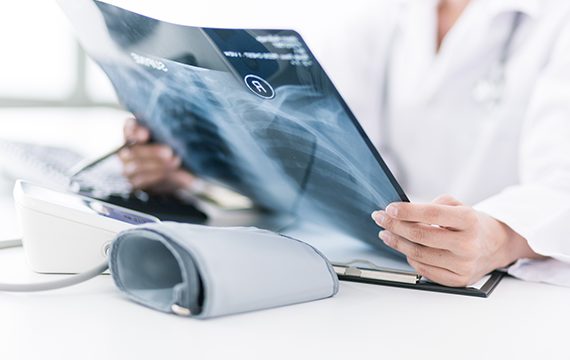 Radiology – Dr Kelvin Cortis
Radiology is the branch of medicine dealing with the diagnosis of underlying disease through the use of imaging techniques, such as X-rays, Ultrasound, Computed Tomography (CT) scans, Magnetic Resonance Imaging (MRI), Nuclear Medicine and Positron Emission Tomography (PET) Scans.
These tools are used to further elucidate what you may be suffering from, and direct management accordingly.
Since these tools usually involve significant amounts of radiation, radiologists pursue considerable training in order to discern which scans are best requested to suit your particular needs.
Similarly, radiology is also becoming increasingly therapeutic, with new techniques being developed which allow radiologists to perform surgical interventions to treat disease confined to a small area. This field of interventional radiology has benefited thousands of patients suffering from multiple comorbidities, including renal tumours requiring targeted ablation of their vasculature, liver disease and even coronary stent insertion, among a multitude of other applications.
Your radiologist therefore acts as the expert consultant which aids your referring doctor in choosing the proper examination suited for your needs. The radiologist also provides invaluable feedback in interpreting the medical images and test results relevant to your care. Similarly, the radiologist seeks to correlate your medical image findings with other relevant tests and may provide a detailed overview of your disease's development over the years, through the analysis and interpretation of a multitude of scans taken previously.
This is of particular relevance in oncological care, whereby your radiologist liaises directly with your oncologist in the fight against cancer. Furthermore, radiologists also offer treatment of certain types of cancer by means of radiation, a process commonly known as radio-therapy.
For more information on our services, please call us on 21453973 or email admin@pscdingli.com.
Radiologist, Dr Kelvin Cortis, is available on Thursday afternoon.
You may book your appointment from here  – book online.