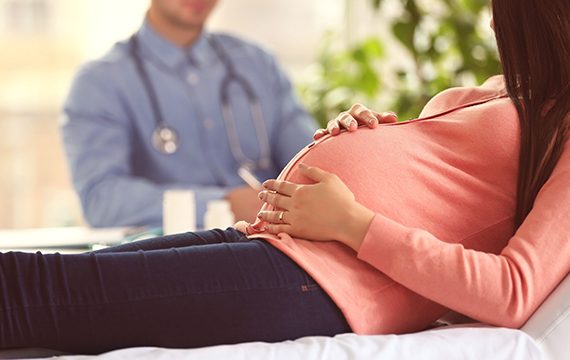 Gynaecology – Mr John Mamo and Dr Heidi Gauci Grech
Whether you seek treatment for a particular complaint, desire a routine check-up exam or you need professional care throughout your pregnancy, our clinic offers gynaecological and obstetric services tailor-made just for you.
Gynaecology is the branch of medicine which deals with the promotion and management of woman's health and wellbeing. Throughout the past decades, advances in gynaecology have helped improve the lives of millions of women suffering from sexually-transmitted diseases, infertility, vaginal bleeding, menopausal symptoms and pelvic organ prolapse.
Obstetrics exists hand-in-hand with gynaecology as that branch of medicine which specifically deals with the management of a woman's health in her steps towards motherhood. Pregnancy is understandably a stressful time in every woman's life. The increased demands on a woman's body, coupled with the expectations of parents, relatives and friends alike, makes this 9-month journey a challenging one.
At our clinic, we strive to offer professional gynaecological and obstetric care for all these situations. In an environment which prioritises your needs and which places confidentiality at the forefront of your care, we offer a service which allows you to access Malta's leading professionals in the field.
A routine gynaecological visit involves a detailed discussion on your specific complaint along with a clinical examination in a safe and confidential environment. Your doctor may order further tests, including blood tests and imaging tests, such as an ultrasound scan. This is even more relevant in an obstetric setting, where ultrasound scans are an important stepping stone in your clinical care throughout your pregnancy.
All these services are offered directly at our clinic, complete with the possibility of a 4D ultrasound scan of your child whilst still in the womb.
For more details, or to book your appointment, call us on 21453973 or email admin@pscdingli.com.
There are two gynaechologists serving at Professional Services Centre.  Mr John Mamo does not have scheduled sessions but we keep the booking system updated for his next session.  Dr Heidi Gauci Grech is available every 6 six weeks on Saturday from 09:00 hrs to 12:30 hrs.  She specialises in IVF services.
You my book your appointment from her for Mr John Mamo and Dr Heidi Gauci Grech – book online.