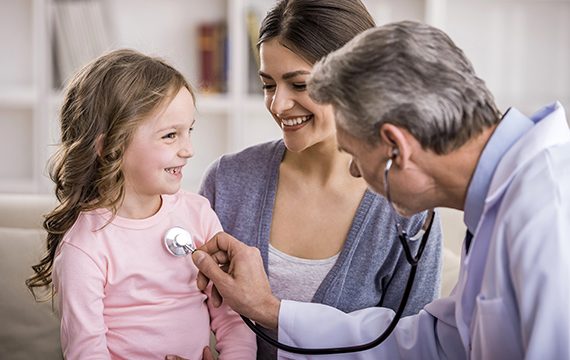 Family Practice – Dr Wilfred Galea and Dr Corinne Markham
Family medicine is one of the most important specialities in the medical field. Family doctors deal with more than 95% of ailments ad condition in the community. Today, family medicine is a speciality in its own right and family doctors have to do specific training programmes to practice as family doctors. Moreover, family doctors need to follow continuing medical education programmes to maintain their registration as well as college membership.
Family doctors have a number of roles in their practice:
| | |
| --- | --- |
| Health Prevention:  | Well baby developmental checks, administering of all kinds of vaccinations from babies, adults as well as travel and influenza vaccines. |
| Pregnancy checks | Well person checks including blood pressure, weight and blood tests for normal, healthy individuals. Family doctors also perform other tests such as smear tests and prostate checks. |
| Disease Management: | Family doctors manage a whole range of acute diseases ranging from minor conditions to other more serious conditions. Family doctors are uniquely placed to manage and coordinate the management of chronic diseases such as diabetes, high blood pressure and high cholesterol. |
| Procedures:      | Family doctors carry out a number of office procedures such as urine tests, blood sampling, smear tests, wart cautery and freezing, management of skin tags and other warts including warts in the foot, minor surgical procedures such as skin biopsies and removal of cysts, drainage of abscesses, local infiltrations such as for tennis elbow |
| Community Care:   | Organising and management of seasonal influenza vaccinations, travel advice, using each patient contact as an opportunity for patient education as well as serving as a gatekeeper for appropriate referral to specialists in different fields as may be required in the best interest of the patients |
Professional Services Centre Group Practice
Our group practice is managed by Dr Wilfred Galea and Dr Corinne Markham. Both doctors have a long career in family medicine. Both doctors use electronic medical record system to manage their patients. Having more than one doctor practicing in a group ensures the best continuity of service should one of the doctors be unavailable for some reason.
For more details, or to book your appointment, call us on 21453973 or email us 
admin@pscdingli.com
.
Family practice is covered by two Family Doctors – Dr 
Wilfred Galea 
and Dr 
Corinne Markham
. Appointment is needed in the weekdays morning but no appointment is needed in the afternoon and on Saturday morning.